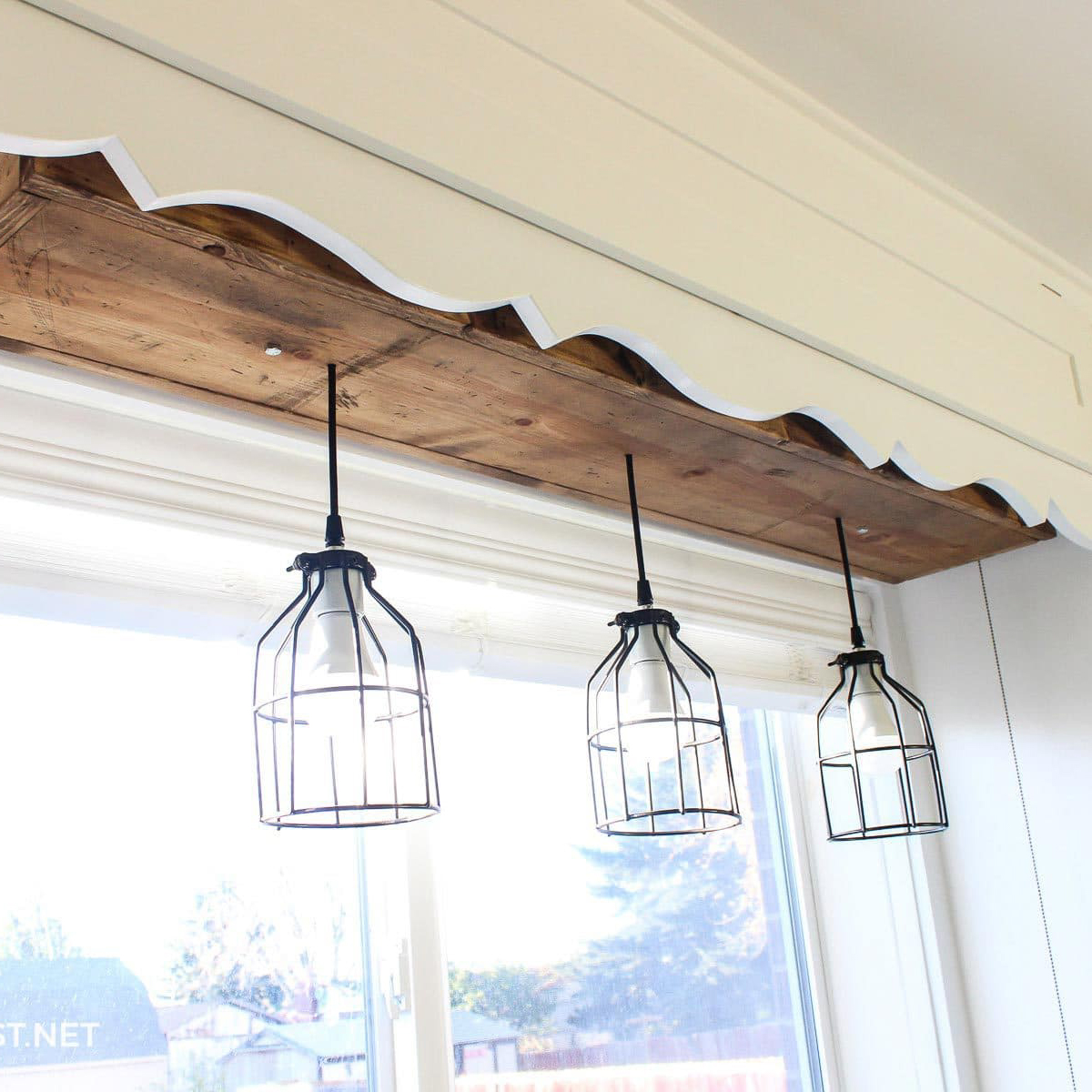 How to Find a Pendant Lamp That Suits Your Home
Pendant lamps add a sense of height and dimension to any room. Unlike flush-mounted lighting fixtures that stay close to the ceiling, pendant lamps dangle downward-pointing light from a chain or cord. You'll find these unique ceiling lights in a variety of shapes, sizes and finishes that allow for endless design possibilities. Whether your style is traditional, transitional or contemporary, you'll find a pendant lamp that suits your home.
While most pendants dangle downward-pointing light, some styles also point upward. For example, you'll often see lantern candelabras that are ideal for rustic homes and farmhouse decor. Mix-and-match these with other pendants that dangle downward for an even more layered lighting setup. Typically, these up-lighting pendants have thin frames that create a lightweight feel, and you'll also see paper or metal pendants with paper or woven designs for a modern take on this lighting format.
Regardless of their design, pendant lamps can illuminate kitchen islands, billiards tables and entryways. You can even use them to showcase artwork or decorative objects on accent tables in your living spaces.
What types of paper are used for pendants?
You'll find these ceiling lights crafted from a wide variety of materials, but paper is one of the most common. From rice paper (Chinese lanterns) to pretty paper and construction paper, these light fixtures are a wonderful way to add a soft, diffused glow to any space.
Some designs also feature paper and rattan for a fusion of rustic and contemporary. The woven look of these styles adds texture and visual interest to any space, and some even cast playful patterns on the wall below them. Alternatively, opt for an Asian-inspired lantern pendant featuring intricate paper cut-outs and a brass finish. This show-stopper is perfect for illuminating your dining table, a chic bathroom vanity or your favorite reading nook.
How do I choose the best pendant lamp for my space?
Choosing the right pendant lamp for your space starts with understanding the different lighting needs of each room. For example, a pendant that directs light upward is better suited for foyers and entryways where you want to welcome guests and set a welcoming tone for your home. However, you'll want to select a light that shines downward over kitchen islands or billiards tables for task lighting that improves visibility for fine knife work and meal prep.
You can hang pendants in a straight line or stagger them in a grouping to create an eye-catching arrangement. Hang three or more pendant lamps over a larger kitchen island for balanced lighting, or place a single style over an accent table to highlight the objects on its surface.
You can also pair pendants with other kinds of lighting, such as chandeliers or flush-mounted fixtures, for a more dimensional look. For instance, a dangling bamboo pendant lamp with a rattan weave can easily work alongside a bronze-finished chandelier in the same room. And don't forget that you can also hang these unique ceiling lights from your ceiling in a staggered arrangement to illuminate an entryway or accentuate an accent sofa in the living room.